Authors: Joelle Min and Sarah Crawford
Young people across the country often pursue internships with hopes of return offers and greater career opportunities once graduation comes along. In 2022, internships are of greater importance as the height of the pandemic last year canceled almost half of internship opportunities. Often, students are expected to be grateful and willing to take up any internship opportunity, even if it means foregoing monetary compensation. This Harvard Business Review article reports that 43% of internships by for-profit companies are unpaid. However, despite their ubiquity, unpaid internships are unfair, inequitable, and exploitative of young students, many of whom lack the bargaining power to fight for fair working terms and conditions. Many companies justify unpaid internships by arguing that they provide educational and professional development opportunities that they would not otherwise offer as paid positions. This ignores the financial implications of doing unpaid work that especially burdens young, low-income, and first-generation students of color.

Internships help set the stage for career success
It is clear that internship experience can give candidates a leg up in the job market, but those who cannot afford to take unpaid internships lose out on opportunities to gain that experience. The Washington Post reports that "nearly two-thirds of college graduates who complete paid internships receive job offers upon graduating, compared with just 35 percent of recent graduates who do not have internship experience." 
Even though the Fair Labor Standards Act of 1938 requires covered employers to pay employees for their work, a 1947 Supreme Court case Walling v. Portland created a carve-out for unpaid "trainees." In this case, the Supreme Court decided that participants in a weeklong training program for potential railroad brakemen were trainees rather than employees and did not need to be paid. Under the Fair Labor Standards Act, the Court held that "the definition of an employee cannot be interpreted to make a person whose work serves only his own interest an employee of another who gives him aid and instruction."
Walling v. Portland offered the legal foundation for a theoretical defense of the educational benefits of uncompensated work. Although organizations are not obligated to pay interns where the interns receive more benefit from the relationship than the organization, organizations must pay interns who function more as employees. The Department of Labor offers a seven factor "primary beneficiary test" to determine whether an intern or student must be paid as an employee. This test includes factors relating to expectations about compensation, the type of educational training provided, whether the intern receives academic credit, whether the intern's work complements or displaces paid employees, whether the internship is expected to lead to a paid job, etc. 
Paid internships lead to stronger career opportunities for all than unpaid internships
Too often, the claimed benefits of skill-building and professional development used to justify uncompensated labor fall short and they also may fail  to account for the actual financial costs of the individual seeking work. In many cases, the educational benefits that students receive from the internship program are mainly work experience, from which the company can profit. Additionally, since young people enter the workforce with minimal to no experience, they tend to have little knowledge of their bargaining power in seeking internships. 
Some students end up taking on an additional service job to pay bills, while others have the financial freedom to accept unpaid jobs at high-profile organizations, setting them on a more profitable career path. For students ranging from 17 to 25, the summer internship search tends to value generational wealth – in terms of financial dependence and nepotism – over talent, contributing to a job market where critical career-building opportunities more often go to those who can depend on their family's wealth. Take, for instance, an internship opportunity and two student applicants: Student A with a financial safety net provided by their parents to cover expenses like rent, groceries, and gas, and Student B with student debt and no financial support from family. Student A can immerse themselves completely into the role, as they do not have many more obligations outside of completing the internship. Student B, on the other hand, must find additional work to fund their current financial situation, carrying the weight of two full-time jobs. Often, they would not even get the opportunity to work in an unpaid internship due to its financial burden, as the risk cannot guarantee employment and causes immediate financial burdens.  
Paid internships help to level the playing field and open opportunities, regardless of the candidate's financial background.  As a recent blog post on the DEI impacts of unpaid internships explains, "paid internships are the best way for students of color to have the same opportunities as white students, especially as higher education in the U.S. becomes more demographically diverse and the percentage of undergraduate students from low-income households rises." Unpaid internships only compound financial insecurity for students who are already taking on student debt. 
The importance of DEI in considering student professional development
The urgency of a student's current financial situation should not be compromised for the future opportunity for employment. Unpaid internships can shut out these students from entry-level experiences in certain fields, which then result in long-term deficits of diverse talent and perspectives in all sectors. A stark example of these concerns is internships in government and public affairs. Many times, those who are shut out of unpaid internships due to financial strain are the people who could really make a difference in the policymaking and government with an internship opportunity. While colleges have taken measures to offer class credits or stipends to students for unpaid internships, these alternatives do not absolve the financial burdens of unpaid positions and are not sustainable for already cash-strapped schools and students. As diversity, equity, and inclusion have become a priority for businesses stemming from the social pressures of 2020's overdue racial reckoning, it is of vital importance to find solutions to equity of opportunity not only in hiring but also the step that precedes that stage: student professional development. 
DEI in the workplace requires equitable access to internship and employment opportunities. Unpaid internships further marginalize emerging BIPOC and low-income workers from industry pipelines. As newbies in the job market, many marginalized students have minimal bargaining power. In many cases, interns are doing actual work that an otherwise paid regular employee would be doing. There are many companies that care and provide for their interns as a moral practice of what they should be doing. Legal precedent should not be the only justification or direction of companies' interactions with young people seeking to enter into the job world. Businesses should break the cycle of exploiting students. Paid internships provide important opportunities for those entering the job market  to realize their potential and for employers to diversify their workplaces. 
About the Lead Author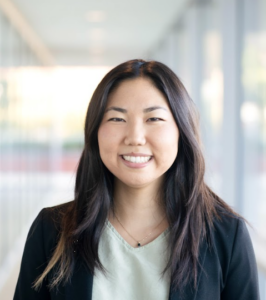 Joelle Min was an undergraduate paid intern with Working IDEAL from June of 2021 to August of 2022. She is currently a junior at Claremont McKenna College studying a dual major in Politics, Philosophy, and Economics and Public Policy and currently interning (in a paid position) on Capitol Hill. She has worked closely in local politics, electing the youngest trustee in California, as well as running sexual harassment education programs in her hometown.
~
Working IDEAL provides trusted and innovative advice on inclusive workplaces, diverse talent, and fair pay. Our audits and assessments apply the best thinking on how to promote gender, race and other forms of equity in your pay practices. Our robust quantitative and qualitative reviews go beyond basic compliance to align effective compensation strategy. Contact us for more details. 
https://www.workingideal.com/wp-content/uploads/2022/11/WI-blog-internship-equity-iStock-1163701354-lo-res.jpg
1182
1773
The Team at Working IDEAL
/wp-content/uploads/2016/12/WorkingIdeal_Logo-RGB.png
The Team at Working IDEAL
2022-11-08 16:23:05
2022-11-08 16:23:05
Rethinking Unpaid Internships: Equity Upon Entry to the Workforce