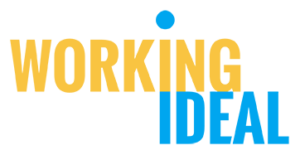 FOR IMMEDIATE RELEASE
Working IDEAL – a New Business Dedicated to Advancing Inclusion and Diversity in the Workplace – Launched in D.C. this Week  
WASHINGTON, D.C. — Civil rights attorney Cyrus Mehri and national expert on pay equity Pamela Coukos have just launched a new business – Working IDEAL –dedicated to advancing the ideal workplace.  The goal is to provide trusted, effective and innovative advice on inclusive workplaces, diverse talent and fair pay to large and small companies, universities, non-profits, unions and other organizations across the nation. 
"We are living through uncertain times. The shape and role of our government is changing. Protecting core American principles of equal opportunity, free expression, and religious liberty is a pressing national question," said Cyrus Mehri co-founder of Working IDEAL and founding partner of Mehri & Skalet. "Collectively we have decades of experience of breaking down barriers and Working IDEAL allows us to devise new solutions to drive sustainable change.
Working IDEAL envisions a workplace where inclusive culture fosters and promotes diverse talent, and can pay off in strong and sustainable financial performance. It's where a commitment to pay equity and equal access to opportunities yields a meaningful competitive advantage. And it's also where the strategic human capital leadership necessary to advance the IDEAL workplace is a top organizational priority. 
As one of its first actions, Working IDEAL submitted innovative new ideas to the Securities and Exchange Commission about diversity and inclusion, and worker-friendly disclosures material to the bottom line of publicly traded companies. Prior to the official launch this week, Working IDEAL advised a major university, a labor union as well as an influential not-for-profit on cutting edge and innovative solutions
"Considering the volatility of our times, this is an important moment to launch a business dedicated to advancing the IDEAL workplace," said Pamela Coukos, co-founder of Working IDEAL. "Perhaps now, more than ever, we need to collectively and publicly embrace these values."
Coukos and Mehri bring extensive experience with law, data analysis, workplace practices, training and development and public engagement.
Pam Coukos

is a nationally-recognized expert on pay equity who has assessed data and policies at scores of companies, and who led the development of Department of Labor guidance on how to review workplace pay practices. She is an experienced teacher and trainer on workplace discrimination and leadership development, and has worked in the public, private, nonprofit and academic sectors.

Cyrus Mehri

has developed innovative and effective diversity and inclusion tools across various industries stemming from groundbreaking employment cases that benefit employers and workers. He has worked with major companies and leading organizations to innovate board diversity and accountability strategies and diverse candidate slate requirements (aka "Rooney Rule" policies) that have become best practices.
To learn more, visit https://www.workingideal.com/
Media Contact: Aurora Matthews  (301-221-7984)
###
/wp-content/uploads/2016/12/WorkingIdeal_Logo-RGB.png
0
0
Working IDEAL News
/wp-content/uploads/2016/12/WorkingIdeal_Logo-RGB.png
Working IDEAL News
2017-01-17 07:55:03
2017-01-17 07:58:41
Working IDEAL Officially Launches